업데이트: 래퍼 닙시 허슬 총격 사건의 용의자 검거
이틀만이다.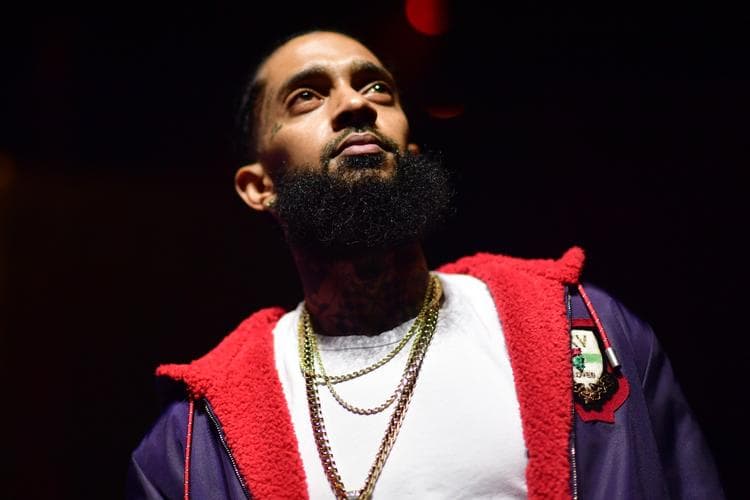 업데이트: 닙시 허슬 총격 사건의 용의자가 체포됐다. LAPD 기자 간담회에 따르면, 사건의 용의자인 에릭 홀더는 오늘 오전에 검거된 후, 현재 구치소에 유치된 상태다. 로스앤젤레스 경찰서장 마이클 무어는 이번 사건에 대해  "지역 사회가 용의자를 찾는 과정에 있어 하나가 됐다"면서, "닙시 허슬은 우리가 잃어버린 수많은 생명을 대변한다"고 유감을 표했다.
한편, 어제 오후 괴한이 닙시를 추모하기 위해 모인 주민과 팬들을 총으로 위협해 최소 19명이 다친 것으로 알려졌다.
LAPD chief describes how suspect Eric Holder allegedly shot and killed Nipsey Hussle outside the rapper's own clothing store https://t.co/X9qw8RLJTK pic.twitter.com/02bQoYJUVc

— CBS News (@CBSNews) 2019년 4월 2일
Los Angeles Mayor Eric Garcetti: Nipsey Hussle "was a tireless advocate for the young people of this city and of this world, to lift them up with the possibility of not being imprisoned by where you come from, or past mistakes, but the possibility of what comes in the future" pic.twitter.com/oaksY5GaSf

— CBS News (@CBSNews) 2019년 4월 2일
4월 2일: 닙시 허슬을 살해한 용의자의 신원이 밝혀졌다. 용의자는 에릭 홀더라는 이름의 29살 흑인 남성. 그는 2016년식 쉐보레 크루즈를 타고 신원이 확인되지 않은 여성과 함께 범죄 현장을 달아난 것으로 밝혀졌다. 로스앤젤레스 경찰국(LAPD)은 현재 원활한 범인 검거를 위해 그의 사진을 소셜 미디어에 공개한 상태. 보다 자세한 용의자 정보와 사건의 정황은 현지 시각으로 내일 오전에 열릴 LAPD의 기자 간담회 이후에 추가될 예정이다.
Eric Holder is wanted for Homicide in the shooting of Nipsey Hussle. He was last seen in a 2016 white 4 door Chevy Cruze CA license plate 7RJD742. Anyone with information related to his whereabouts or this deadly shooting is urged to contact South Bureau Homicide at 323-786-5100 pic.twitter.com/3pX4fbezDs

— LAPD HQ (@LAPDHQ) 2019년 4월 2일

4월 1일 기준: 오늘 새벽, <그래미 어워드>후보에 오른 인기 래퍼 닙시 허슬이 사망했다. 향년 33세. 그는 사우스 로스앤젤레스에 위치한 자신의 의류 매장인 '마라톤 클로딩'에서 여러 발의 총을 맞았고, 이후 병원으로 이송됐지만 안타깝게도 끝내 운명했다. 경찰에 따르면, 허슬 외에도 2명의 부상자가 발생했고, 생명이 위중한 상태다. 한편, 가해자로 추정되는 범인은 차를 타고 범죄 현장을 달아났다.
허슬은 사망 직전, 자신의 트위터에 공교롭게도 "강한 적이 있다는 것은 축복이다"라는 의미심장한 말을 남겼다.
Having strong enemies is a blessing.

— THA GREAT (@NipseyHussle) March 31, 2019
허슬의 사망 소식 접한 그의 동료들의 추모 물결이 이어지고 있다. 리한나는 "말도 안 된다"라며 놀라움을 감추지 못했고, 드레이크는 "그의 소식을 듣고 너무 힘이 없다. 여름 중으로 그와 함께한 새로운 음악을 발표할 예정이었다"라며 안타까운 심정을 전했다.
This doesn't make any sense! My spirit is shaken by this! Dear God may His spirit Rest In Peace and May You grant divine comfort to all his loved ones! ???
I'm so sorry this happened to you @nipseyhussle pic.twitter.com/rKZ2agxm2a

— Rihanna (@rihanna) April 1, 2019
RIP Nipsey man. This is tragic

— Chance Owbum ? (@chancetherapper) April 1, 2019
RIP Nipsey this shit crazy ??? https://t.co/FrWhnFNoq1

— Soulja Boy (Drako) (@souljaboy) April 1, 2019
Broke me…. we really fighting for our lives against our own kind and really have to take risk and match the level of hatred that we are born in .. I'm tired ?? prayers for my brother and his family

— Meek Mill (@MeekMill) 2019년 4월 1일
RIP Nipsey this shit crazy ??? https://t.co/FrWhnFNoq1

— Soulja Boy (Drako) (@souljaboy) April 1, 2019
I can't believe It damn! R.I.P. Nipsey Hustle prayers up for the family ??

— juicy j (@therealjuicyj) April 1, 2019
Watching Nipsey inspired me to invest and own in our communities. He was a solid man who loved his woman, his family and his community. This hurts.

— Issa Rae (@IssaRae) April 1, 2019
May the LEGEND rest Peacefully @nipseyhussle One of the REAL ones your place will be cemented until the end of time ?? @ Donald Lee Hollowell In Bankhead https://t.co/4dbVSmUYOp

— WESTSIDEGUNN (@WESTSIDEGUNN) April 1, 2019
That just really really hurt can't help but drop tears ! Nip is solid and stood for something that represented growth And unity . His spirit will live forever!!!sleep in peace king !!!

— ghost (@therealstylesp) April 1, 2019
Damn these folks just kilt Nipsey. That's why I don't care about being famous cause the hate is real I try to put out enlightening music and stay out the way!!! R.i.p Nip positive brother smh this one hurt ?!!!

— CYHI THE PRYNCE (@CyhiThePrynce) April 1, 2019
REST IN PEACE NIPSEY! EVERYTHING YOUVE DONE FOR US WILL NOT BE FORGOTTEN AND MY DEEPEST DEEPEST CONDOLENCES AND PRAYERS GO OUT TO YOUR FAMILY AND @LaurenLondon this shit is sick

— REASON TDE (@reasonTDE) April 1, 2019
Horrible news about Nipsey Hussle. Dude was a hustler and did a lot for his community. Watched him turn into a great artist thru the years as well. Honor to say he rapped on a few of my beats as a man. Rest peacefully.

— Statik Selektah (@StatikSelekt) April 1, 2019
RIP Nipsey ?

— ??????? (@nessly24k) April 1, 2019
Sad, mad and disappointed about my guy @NipseyHussle

— Ice Cube (@icecube) April 1, 2019
Me Spitta and Nip was all sleepin on couches when we linked up. This shit got me super sad.

— Wiz Khalifa (@wizkhalifa) April 1, 2019
MY HEART GOES OUT TO NIP N HIS FAM MAN , THIS MAN WAS ON THE RIGHT PATH AND DOING BETTER IN LIFE , N NIGGAS DO THIS EVIL SHIT, THIS GAME IS SO SHADY ITS DISGUSTING, RIP TO ONE OF THE ONLY REAL ONES LEFT @NipseyHussle ?? SLEEP IN PEACE KING

— LORD FLACKO JODYE II (@asvpxrocky) April 1, 2019
Heart aching for someone i never even met ….. i felt your reach Nipsey !! You impacted the world. ?

— Brianna Perry (@BRiANNAtheYRB) April 1, 2019
I never had the chance to meet or work with Nip, but I salute any brother working to turn his life around and make a positive impact on his community. 33 is far too young to die. Rest well, soldier.

— Phonte (@phontigallo) April 1, 2019
Wow, nipsey was genuinely one of the realist niggas in the game. Smh rip. ??

— underdog (@lilyachty) April 1, 2019
REST IN PEACE NIPSEY HUSSLE

— Vince Staples (@vincestaples) April 1, 2019
We lost 1 of tha realest today.
Rest In Peace @NipseyHussle.
Praying for your family.????

— Brent (@brentfaiyaz) April 1, 2019
#RIPNIPSEY ?? pic.twitter.com/nwW9d4pmCn

— QuavoYRN (@QuavoStuntin) April 1, 2019
PLEASE PRAY FOR NIPSEY!!! MY GOD! PLEASE! ??

— Rapsody (@rapsody) March 31, 2019
RIP NIPSEY HUSSLE

— J. Cole (@JColeNC) April 1, 2019
Real one after real one smh R.I.P Nipsey the solid morals you stood on and your legacy will last 4L!!

— Saint Laurent Don (@21savage) April 1, 2019
That's Fucked up how they did Nipsey

— ZXLTRXN (@denzelcurry) April 1, 2019
I'm lost for words right now smh

— Jay Rock (@jayrock) April 1, 2019
Rip Nipsey Hussle I respected the Knowledge He Had & Da way he carried his self as Anotha Black man Over Comin The Same struggles that we all Suffer From Prayers To his family??????

— Polo.G???✨ (@Polo_Capalot) April 1, 2019
??????‼️‼️‼️‼️ So so SAD man!! DAMN man this hurt.

— LeBron James (@KingJames) April 1, 2019